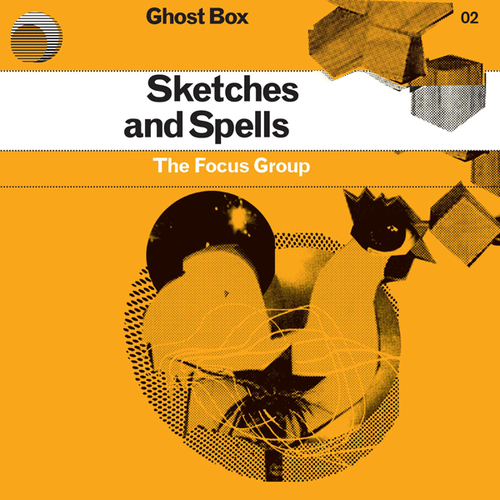 Sketches and Spells
Available Formats
Tracks
Price
Buy
12" Vinyl Album
25 tracks

£

12.45

Out of stock

CD Album
25 tracks

£

10.00

Out of stock

Download Album (

MP3

)
25 tracks

£

7.99

Download Album (

FLAC

)
25 tracks

£

7.99
Description
The Focus Group - Sketches and Spells
The first album from the Focus Group, a psyched out patchwork of collaged samples. Evoking the school music room, dusty archives and hidden rural rituals.

Oddly assembled sampledelic collages, stitched together from fragments of old library cues and forgotten soundtracks. A beautiful, unhinged stream of consciousness that seems to prod at buried memories.

GET A FREE DOWNLOAD OF THIS RELEASE WHEN YOU BUY IT ON VINYL

Just add both the vinyl and the download of your choice (mp3 or flac) to your basket and we'll do the rest.


Reviews
House is a scholar of library music, film soundtracks (especially Italian), early electronic music, the sort of arcana Trunk exhumes for our delectation, and so forth. The imprint of these sources is discernible in Ghost Box, but there's something uncanny and oneiric that comes through that takes it well beyond mere esoterrorism and "record collection pop"; this is a genuinely spectral sampladelia.
Simon Reynolds,
Blissblog
Tracklisting
12" Vinyl Album (GBX002LP)
The Focus Group

- Stringed winds

The Focus Group

- Verberations

The Focus Group

- Open the Gate

The Focus Group

- Activity and Scales

The Focus Group

- Corn Holes

The Focus Group

- Verberations exp.

The Focus Group

- Bells hazes

The Focus Group

- Alsh

The Focus Group

- Hocusing fee

The Focus Group

- Colouring Toys

The Focus Group

- Danse & Atoms

The Focus Group

- Free psych & mirrors

The Focus Group

- Verberation int.

The Focus Group

- Jout sections

The Focus Group

- Geometree hou

The Focus Group

- Sun groof

The Focus Group

- Diagonalam

The Focus Group

- Underwater pries

The Focus Group

- Jass Tarp

The Focus Group

- Hocusing loe

The Focus Group

- What are you seeing?

The Focus Group

- Bromiding place

The Focus Group

- Kasratu

The Focus Group

- Swirling paths

The Focus Group

- Starry wisdom
CD Album (GBX002)
The Focus Group

- Stringed winds

The Focus Group

- Verberations

The Focus Group

- Open the Gate

The Focus Group

- Activity and Scales

The Focus Group

- Corn Holes

The Focus Group

- Verberations exp.

The Focus Group

- Bells hazes

The Focus Group

- Alsh

The Focus Group

- Hocusing fee

The Focus Group

- Colouring Toys

The Focus Group

- Danse & Atoms

The Focus Group

- Free psych & mirrors

The Focus Group

- Verberation int.

The Focus Group

- Jout sections

The Focus Group

- Geometree hou

The Focus Group

- Sun groof

The Focus Group

- Diagonalam

The Focus Group

- Underwater pries

The Focus Group

- Jass Tarp

The Focus Group

- Hocusing loe

The Focus Group

- What are you seeing?

The Focus Group

- Bromiding place

The Focus Group

- Kasratu

The Focus Group

- Swirling paths

The Focus Group

- Starry wisdom
Download Album (GBX002)