Our friends at state51 are announcing their summer solstice party, featuring Ghost Box artists. See below for details.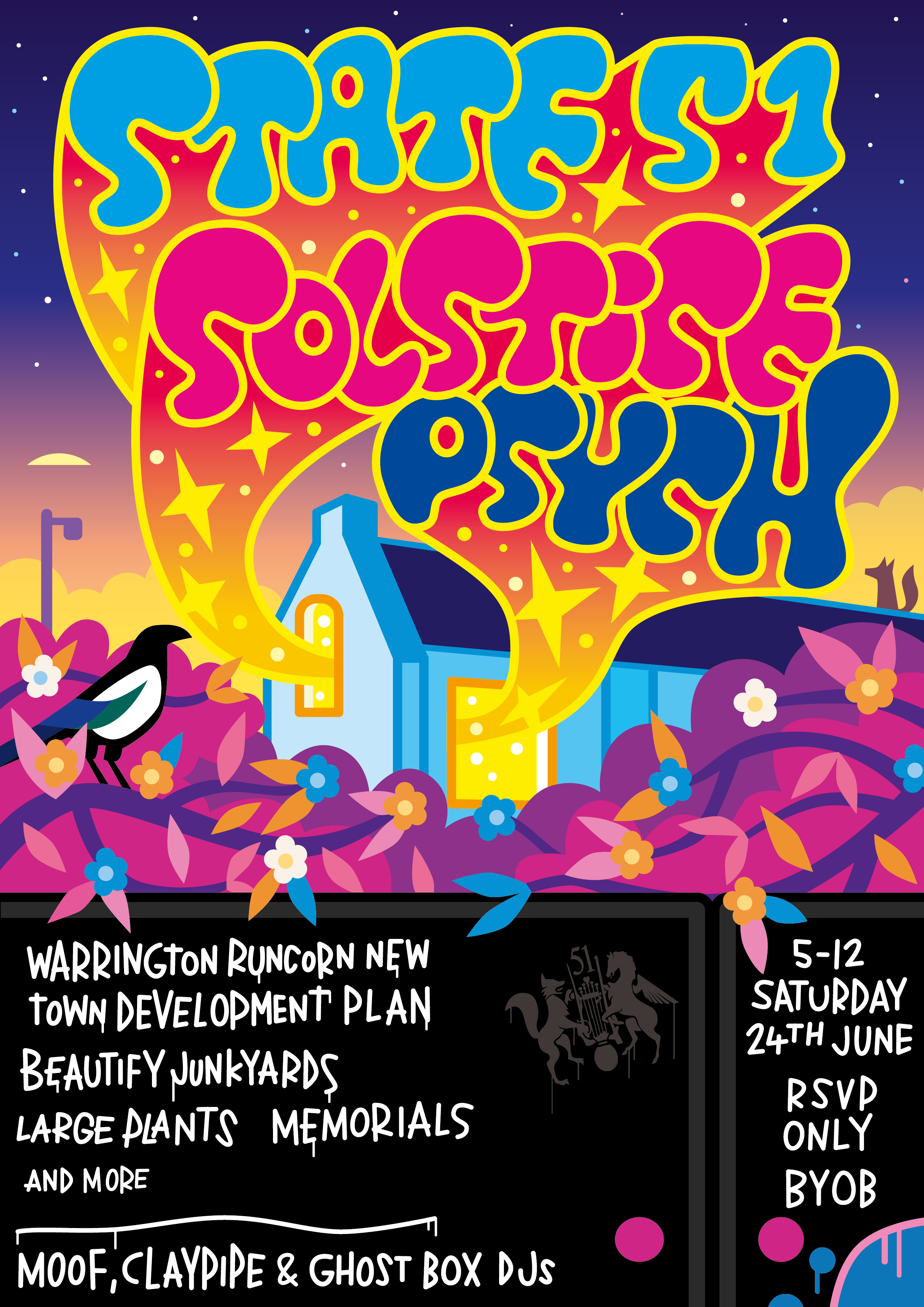 The Solstice Psych features an incredible line up of MEMORIALS, Beautify Junkyards, Large Plants and Warrington Runcorn New-Town Development Plan, plus Ghost Box, Clay Pipe & MOOF DJs. It's invitiation only and you don't have to pay. It's a way of us saying thank you to you for your support. We'll be supplying food, but please bring your own drinks. We will start the day with a few tunes and have some records on sale. Bands will start from 7.
Get yourself on the guestlist here:
https://link.dice.fm/T32478f724c3
We'll send more details ahead of the party.