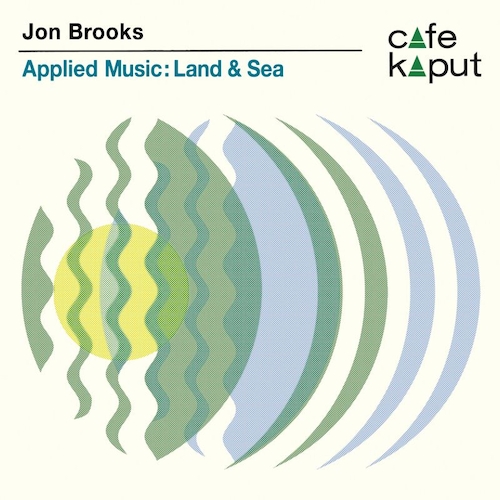 Applied Music: Land & Sea
Available Formats
Tracks
Price
Buy
12" Vinyl Album
10 tracks

£

17.95

Out of stock
Description
Jon Brooks - Applied Music: Land & Sea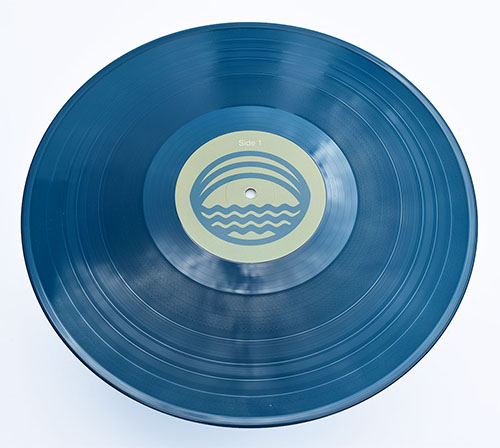 Land & Sea is the third in a series of albums released digitally on Jon Brooks' own Café Kaput label and given a vinyl incarnation in association with Belbury Music (a sub label of Ghost Box Records). Land & Sea is inspired by natural land and seascapes and by the golden age of electronic library music.
It comes on translucent aqua marine vinyl and includes a free download code card. The vinyl version will be exclusive to the Belbury Music Shop , and the digital version on the Café Kaput Bandcamp page.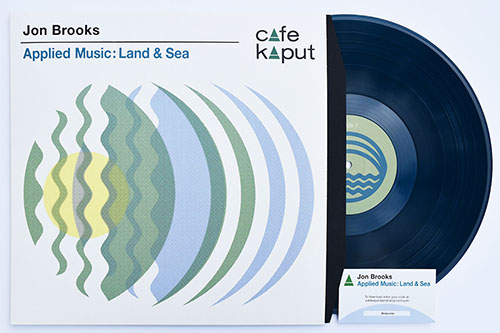 Jon Brooks (who also records for Ghost Box as The Advisory Circle) says...
"The thing that is absolutely central to all of the Applied Music series as it expands, is the notion of creating almost visual elements in music. Because they are 'applied' and functional in a sense, taking the themes and crystallising the visual elements is the root of the project. That dictates the sonic palate, far more than it being tied to a time period, for example."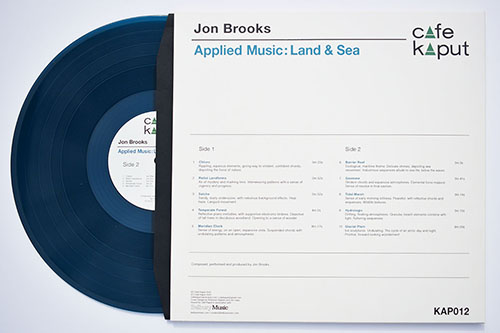 Reviews
Of all the component parts of the Ghost Box house sound, it's the luminous, analogue synth-derived warmth of Jon Brooks that often seems to go underappreciated.
Here, in the latest of his library-inspired 'Applied Music' series, his singularity is writ large. Brooks, aka The Advisory Circle, brilliantly melds wide-eyed new age futurism into his familiar retro sci-fi sound and carries us on a hypnotic voyage of escape, travelling through idealised landscapes such as the beatific 'Glacial Plain' - comfortingly untroubled by people.
Electronic Sound
Tracklisting
12" Vinyl Album (BM004/KAP012)
Jon Brooks

- Chloro

Jon Brooks

- Relict Landforms

Jon Brooks

- Seiche

Jon Brooks

- Temperate Forest

Jon Brooks

- Meridian Clock

Jon Brooks

- Barrier Reef

Jon Brooks

- Geomere

Jon Brooks

- Tidal Marsh

Jon Brooks

- Hydrologic

Jon Brooks

- Glacial Plain