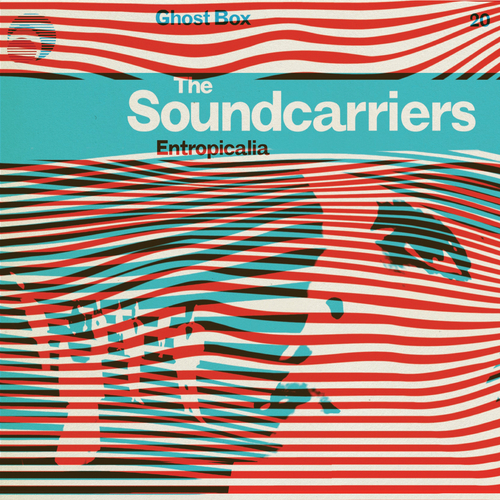 Entropicalia
Available Formats
Tracks
Price
Buy
12" Vinyl Album
9 tracks

£

14.95

Out of stock

CD Album
10 tracks

£

11.45

Out of stock
Description
The Soundcarriers - Entropicalia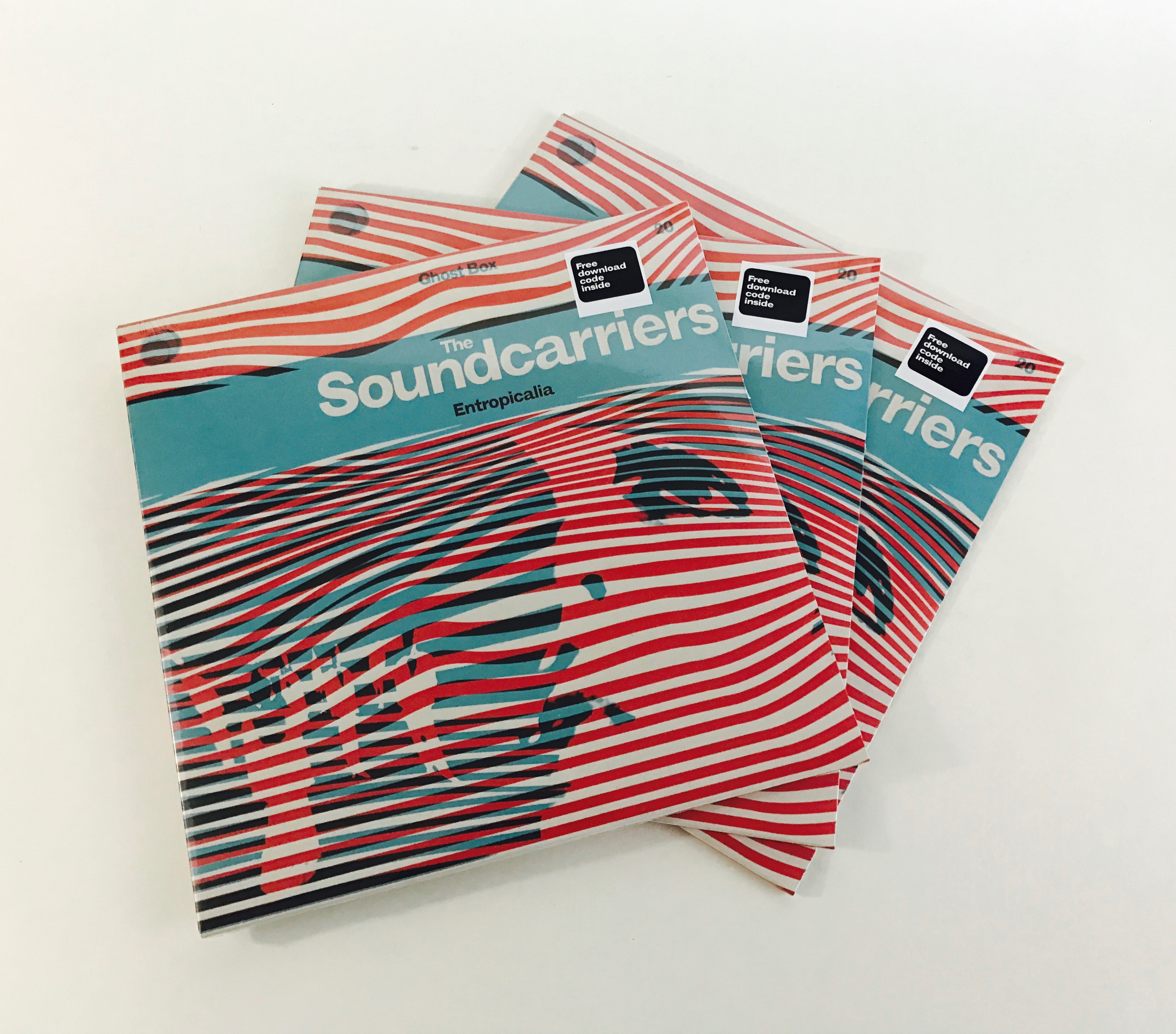 Entropicalia is the third full album from The Soundcarriers. New to the world of Ghost Box, their switched on sounds are filmic, fantastic and authentically psychedelic.
The rock solid rhythm and bass of songwriters, Adam Cann and Paul Isherwood provide a jazz inflected, motorik groove for Dorian Conway's guitar and the whirling keys and sunshine voice of Leonore Wheatley.
Jesse Chandler of Midlake guests on Hammond and flute on two tracks, and film actor Elijah Wood talks the listener through a mathematically guided trip on the extended wig-out This is Normal.
Sumptuous packaging for both CD and Vinyl is designed by Julian House with liner notes by Ben Graves (of the Toys and Techniques blog).
LP version comes on 180g vinyl and includes free download code.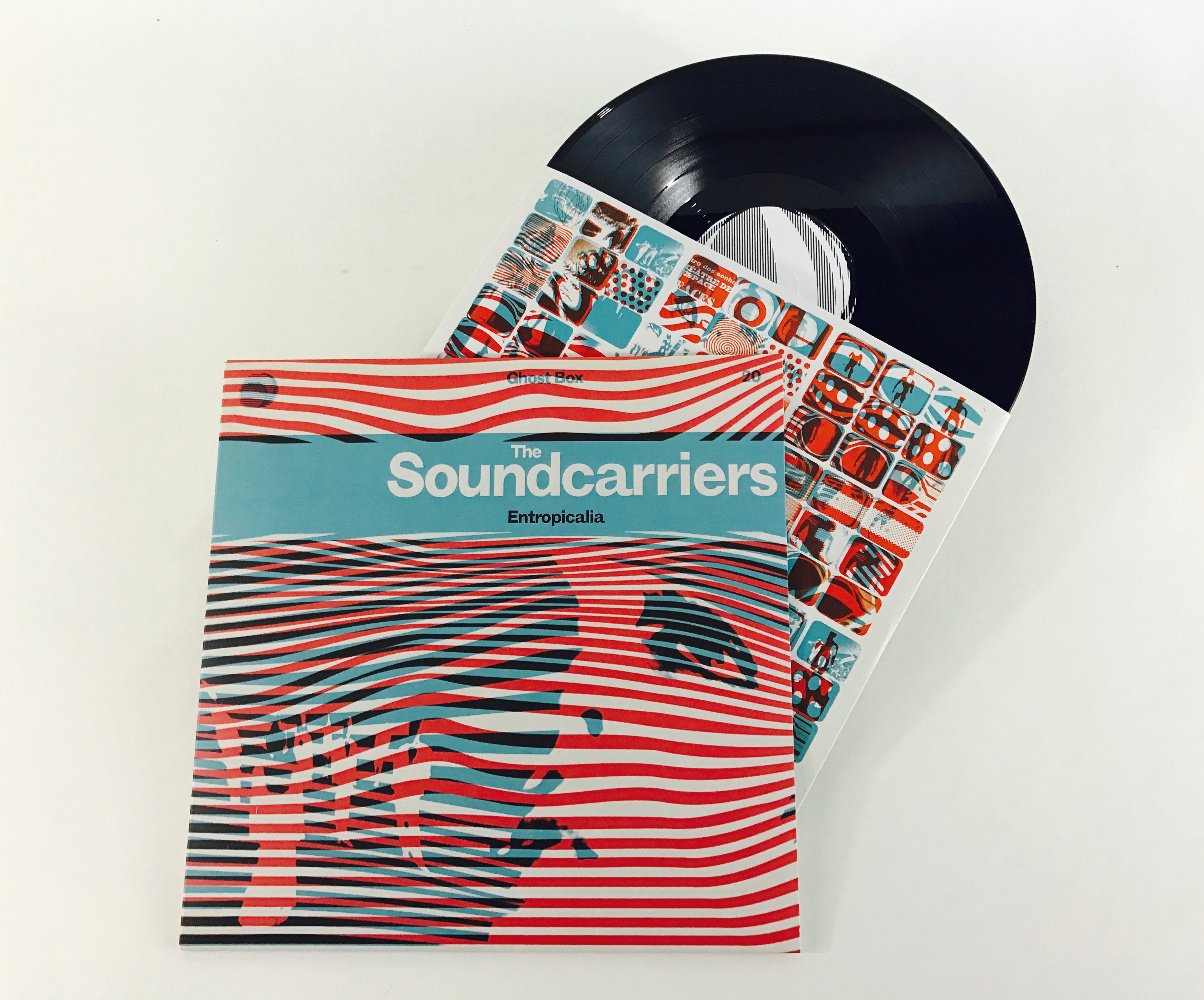 Reviews
What the press have said about The Soundcarriers....
What they bring to the table is a living, breathing sense of the organic. This music reaches out, enveloping warmly, blanket-like.
Mojo
Here's some proof that psych can be validated as new and exciting.
Record Collector
...groovy tunes that update the '60s experimental easy/electronica mash-ups of The United States Of America, Fifty Foot Horse and The Free Design with captivating results.
Shindig
The Soundcarriers are making the connections, conjuring fresh melodic joy from their sources and bearing the torch for this particular strain of cosmic music.
Quietus
...while Wheatley sings of escapism and hiding away, drummer Adam Cann and bassist Paul Isherwood puncture the dreamy mood with bold, strutting rhythms straight out of Can.
The Guardian
Tracklisting
12" Vinyl Album (GBX020LP)
The Soundcarriers

- Low Light

The Soundcarriers

- The Outsider

The Soundcarriers

- Entropicalia

The Soundcarriers

- Signal Blue

The Soundcarriers

- Boiling Point

The Soundcarriers

- So Beguiled

The Soundcarriers

- Somewhere to Land

The Soundcarriers

- Lose the Feel

The Soundcarriers

- This Is Normal
CD Album (GBX020CD)
The Soundcarriers

- Low Light

The Soundcarriers

- The Outsider

The Soundcarriers

- Entropicalia

The Soundcarriers

- Signal Blue

The Soundcarriers

- Boiling Point

The Soundcarriers

- So Beguiled

The Soundcarriers

- Somewhere to Land

The Soundcarriers

- Lose the Feel

The Soundcarriers

- This Is Normal

The Soundcarriers

- Eff.r