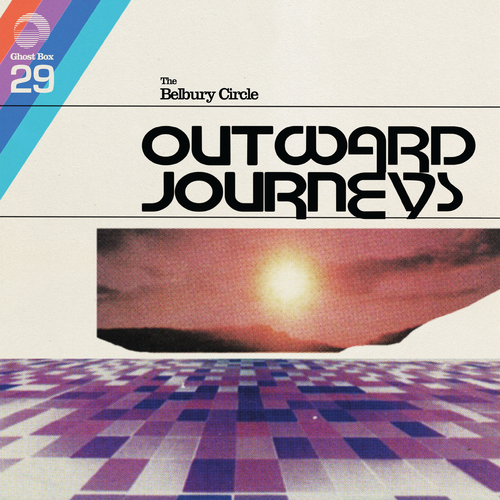 Outward Journeys
Available Formats
Tracks
Price
Buy
12" Vinyl Album
9 tracks

£

14.95

Out of stock

CD Album
9 tracks

£

11.95

Out of stock

Cassette Album
9 tracks

£

9.95

Download Album (

FLAC

)
9 tracks

£

7.99

Download Album (

MP3

)
9 tracks

£

7.99

Download individual tracks
From £0.99
Description
The Belbury Circle - Outward Journeys
The first full length LP for this collaborative project between Jon Brooks (
The Advisory Circle
) and Jim Jupp (
Belbury Poly
).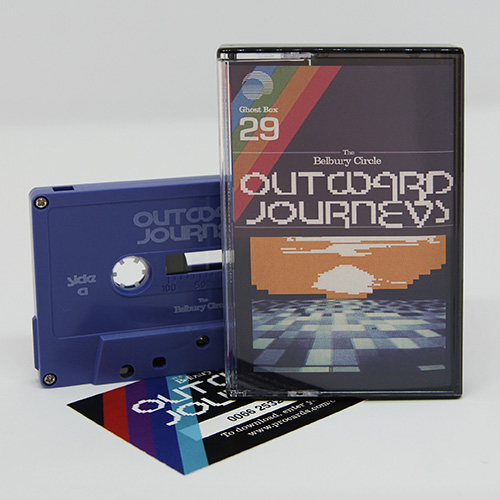 John Foxx
features on vocals and synth on two tracks, Trees and Forgotten Towns, reprising his appearance on The Belbury Circle's debut EP, Empty Avenues in 2013.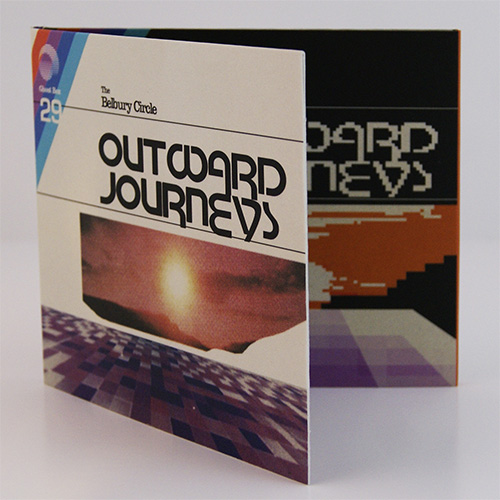 Brooks and Jupp go back to their musical roots with this release, but there's no weird children's TV or haunted soundtracks here. It's a joyfully re-imagined soundworld that draws heavily on late 70s and early 80s synth pop and library music. An exciting transitional era that first saw the pair taking up synths as kids. With interlocking analogue sequencers, driving rhythms, soaring lead lines, primitive sampling, and its themes of travel and return, the album evokes the eve of the digital era, when "Tomorrow's World" was still an exciting possibility.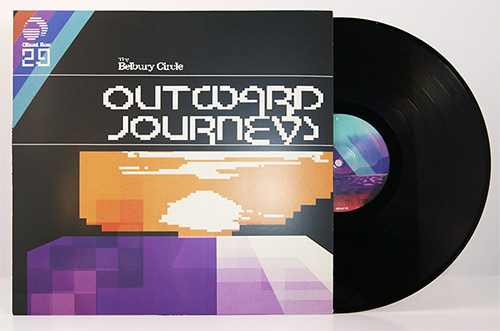 Design is by Julian House, and beautifully captures the excitement and homespun aesthetic of early software and computer packaging. The heavyweight vinyl
LP and cassette versions both include a free download card
.
Reviews
From the Ghost Box myth factory comes the second release from The Belbury Circle, another featuring John Foxx, whose own electronic psychedelic tendencies mesh rather neatly with the Ghost Box world of wonky Brit dystopadelia. It's a world rooted in childhood days off school in the 1970s, dosed up on medicines, vaguely hallucinating through BBC's daytime TV for schools with their abstract Radiophonic theme tunes.

There are two Foxx collaborations here, 'Forgotten Town', an anxious, twitchy four minutes of swirling synthetic strings punctured by jumpy synths which showcases a classic Ultravox-style synth solo as it plays out. The other is 'Trees', a spacious and melancholy interlude that seems to be a rumination on perception, or lack of it. They both bear Foxx's unmistakable stamp, elegiac electronic torch songs that act as steadying walls to lean against when the rest of the album's psychic engineering makes you a little dizzy.

Guilty parties here are 'Cloudburst Five', its carefully chosen sounds feeling like they have been unearthed in some kind of sonic archeological process, scraped out of a long-forgotten TV theme. Similarly, the upbeat 'Transports', takes the squelching synth and propulsive drive of library music churned out with synths in the late 1970s and polishes it, making a virtue of what was once its terminal unlistenable naffness, while 'Light Industry' uses Vangelis/'Blade Runner' fanfares to communicate its imagined corporate mission.

Ghost Box is famously the home of hauntology, a genre named by the writer Simon Reynolds. It's all about the idea of the past haunting the present. It is, perhaps a peculiarly British experience that has the fug of a charity shop about it, where you inhale the lives of the owners of the endless boxes of weird vinyl albums, forgetting that, one day, your gear is more than likely going to end up here too.

Listening to 'Outward Journeys' is like living in the world as created on the cover of the first Black Sabbath album, in a dislocated state of 1970s medieval credulity. Perhaps, then, the soundtrack to post-Brexit Britain.
Mark Roland
Electronic Sound
Tracklisting
12" Vinyl Album (GBX029 LP)
CD Album (GBX029 CD)
Cassette Album (GBX029 CS)
Download Album (GBX029 DL)