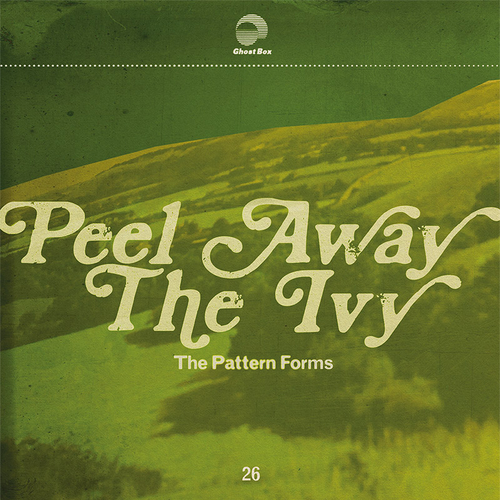 Peel Away the Ivy (Green Vinyl)
Available Formats
Tracks
Price
Buy
12" Vinyl Album (Coloured Vinyl)
10 tracks

£

21.95

Out of stock
Description
The Pattern Forms - Peel Away the Ivy (Green Vinyl)
REGULAR VINYL, CD & DOWNLOAD VERSIONS AVAILABLE HERE:
https://ghostbox.greedbag.com/buy/peel-away-the-ivy/
A limited green vinyl version of the debut album from The Pattern Forms, a collaborative project between Ed Macfarlane and Edd Gibson of Friendly Fires and Jon Brooks of The Advisory Circle.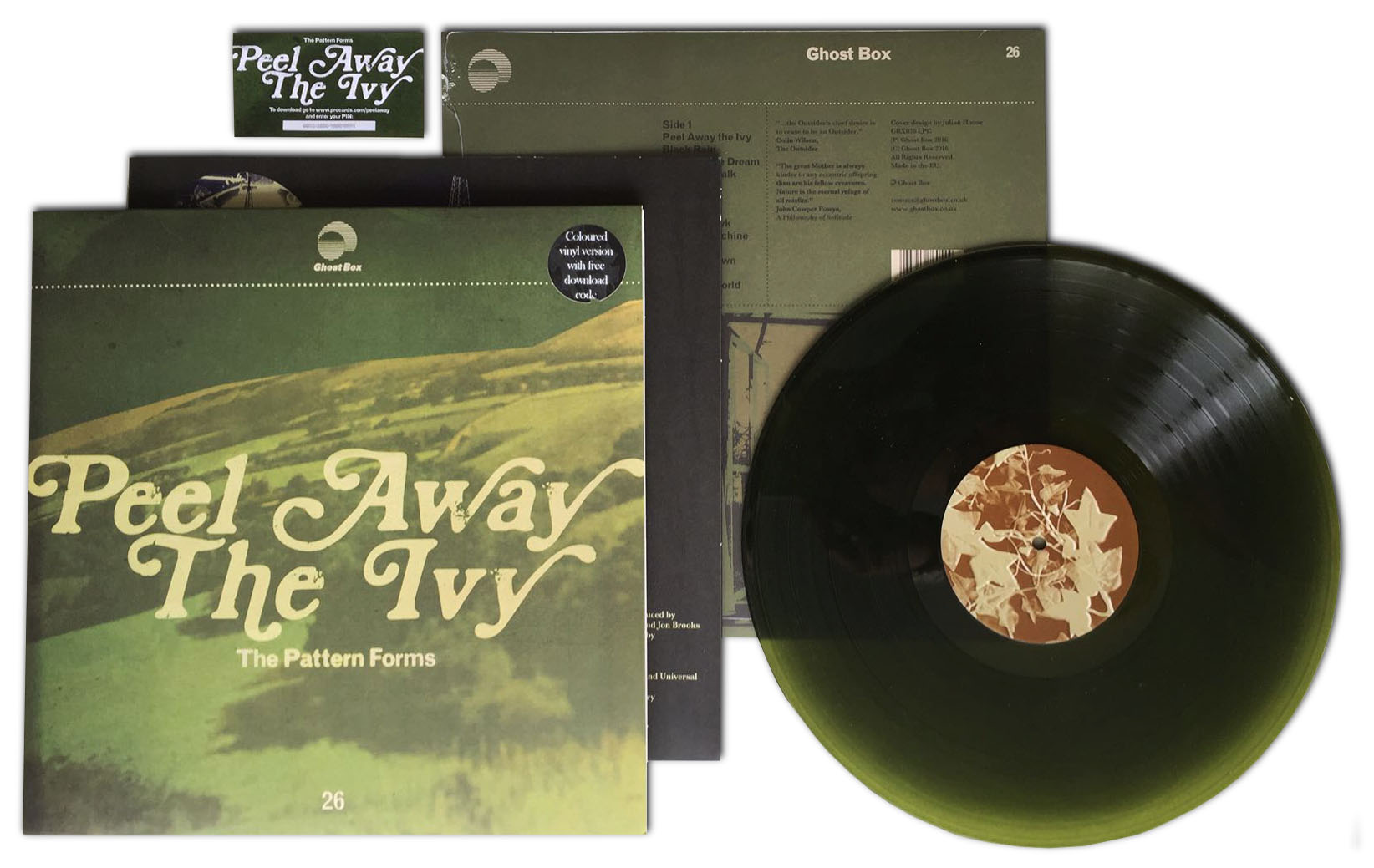 Following on from the Other Voices 03 single in 2015, this is an album that perfectly melds blissful pop with more exploratory electronics, its roots lying in the artists' shared love of soundtracks and electronic library music of the 70s and 80s. It should appeal to fans of both bands.
On DL, CD, and heavyweight LP, with luxurious packaging designed by Julian House. Vinyl comes with free download code inside.
Reviews
This collaboration between Friendly Fires' Edd Gibson [
and Ed Macfarlane
] and Jon Brooks of The Advisory Circle starts with a clutch of songs so lovely, a floating flock of diaphanous electronic songbirds, that it feels like being seduced. The melodies and atmosphere of late afternoon sunshine slowly gathers you to its warm beating heart where, it turns out, you would rather like to stay. I haven't heard music quite so evocative of time and place since first encountering Air's 'Moon Safari'. But while that consummate late-90s album had just enough dancefloor in its make up to ignite an ever-so-slightly strident sexiness, 'Peel Away The Ivy' swirls around a kind of epic lOcc pop beauty and whispers in your ear until you fail in love with it and its pastoral eroticism. Gorgeous.
Electronic Sound
Tracklisting
12" Vinyl Album (Coloured Vinyl) (GBX026 LPC)