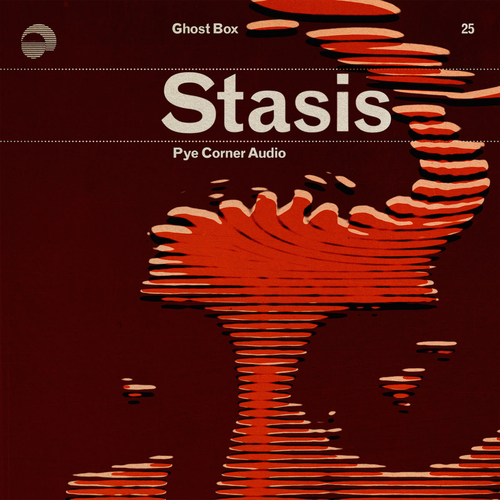 Stasis
Available Formats
Tracks
Price
Buy
12" Vinyl Album
12 tracks

£

13.95

Out of stock

CD Album
13 tracks

£

10.95

Download Album (

FLAC

)
14 tracks

£

7.99

Download Album (

MP3

)
14 tracks

£

7.99

Download individual tracks
From £0.99
Description
Pye Corner Audio - Stasis
Conceived as a kind of sequel to 2012's Sleep Games there's an epic sensibility to Stasis. The haunted concrete caverns of the earlier album give way here, to vast, awe inspiring spaces.

The album has a strong narrative flow that can be read either as the soundtrack for an interplanetary voyage under suspended animation or the exploration of vast inner realms under some other form of technologically enhanced sleep.

The lavish CD and LP packaging is designed by Julian House. The 180gm LP includes a free download card.
Reviews
"Rather than make up his own movies, Jenkins is happy to play the movies that are already running in our heads - and we are happy to let him do it. Every track shows the confidence of someone who knows exactly which buttons to push and when."
The Wire
"...hallucinatory '80s landscape of throbbing sci-fi electronica and luminous synthetic strings built around themes of deep space, suspended animation and sensory deprivation."
Mojo
"A somnambulant trip through the cosmic void, Stasis is PCA's strongest album to date."
Shindig
Tracklisting
12" Vinyl Album (GBX025 LP)
CD Album (GBX025 CD)
Pye Corner Audio

- Approach

Pye Corner Audio

- Lost Ways

Pye Corner Audio

- Autonomization

Pye Corner Audio

- Sleep Chamber

Pye Corner Audio

- Ganzfeld Effect

Pye Corner Audio

- A Chance?

Pye Corner Audio

- Electric Eye

Pye Corner Audio

- At the Heart of Stasis

Pye Corner Audio

- Vorsicht

Pye Corner Audio

- Ways Regained

Pye Corner Audio

- Pulse Threshold
Download Album (GBX025 DL)
Pye Corner Audio

- Approach

Pye Corner Audio

- Lost Ways

Pye Corner Audio

- Autonomization

Pye Corner Audio

- Sleep Chamber

Pye Corner Audio

- Ganzfeld Effect

Pye Corner Audio

- A Chance?

Pye Corner Audio

- Electric Eye

Pye Corner Audio

- At the Heart of Stasis

Pye Corner Audio

- Transformative State

Pye Corner Audio

- Vorsicht

Pye Corner Audio

- Ways Regained

Pye Corner Audio

- Pulse Threshold

Pye Corner Audio

- Verberation Lab

Pye Corner Audio

- Mountain View