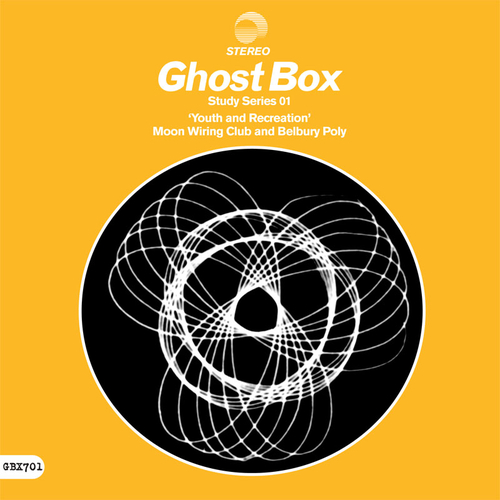 Study Series 01: Youth and Recreation
Available Formats
Tracks
Price
Buy
7" Vinyl Single
2 tracks

£

4.95

Out of stock

Download Single (

MP3

)
2 tracks

£

1.98

Download Single (

FLAC

)
2 tracks

£

1.98
Description
Belbury Poly and Moon Wiring Club - Study Series 01: Youth and Recreation
Belbury Poly and Moon Wiring Club come together to create a soundtrack to an imagined student exchange programme between their respective fictional home towns of Belbury and Clinkskell.

The naively melodious analogue electronics of Belbury Poly collide with Moon Wiring Club's quirky and spooked samplescapes to unexpected and spectacular effect.
Reviews
Here's a dash of history promising a brighter tomorrow. Ghost Box's first venture into the 7" vortex takes time hostage and gees it up for a tango. With one eye on the glitterball, Moon wiring Club's Ian Hodgson fashions some nifty beat fictions around the synthetic toot and burble of label co-founder Jim Jupp aka Belbury Poly, as public service pronouncements warn of retro ruin. this opening chapter in Ghost Box's Study Series which sees their habitual hive of hauntologists paired with a bunch of like minded relic revisionists. Comes wrapped in a typically splendid Julian House cover design.
Record Collector Magazine.