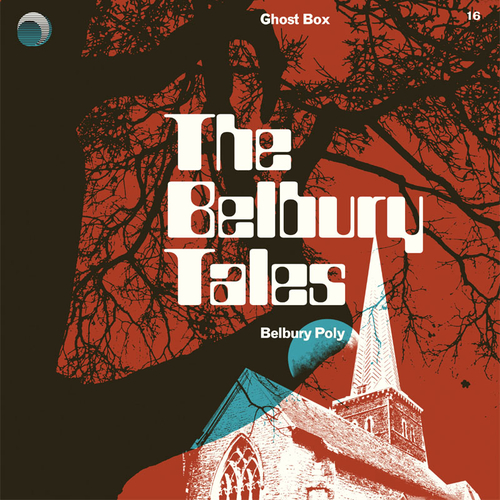 The Belbury Tales
Available Formats
Tracks
Price
Buy
12" Vinyl Album
13 tracks

£

12.95

Out of stock

CD Album
13 tracks

£

10.95

Out of stock

Download Album (

FLAC

)
13 tracks

£

7.99

Download Album (

MP3

)
13 tracks

£

7.99

Download individual tracks
From £0.99
Description
Belbury Poly - The Belbury Tales
Belbury Poly spin some tall tales across a concept album in the tradition of British prog rock. Along the way it takes in medievalism, the supernatural, childhood, the re-invention of the past, initiation and pilgrimage(both spiritual and physical). The Belbury sound is here augmented by guest musicians Jim Musgrave on drums and Christopher Budd on Bass & Electric Guitar.
Reviews
The fourth full-length album from Jim Jupp's past-haunted electronic eccentrics is a beautiful, eerie thing - a piped gateway to false memories of a time when the benevolent nation state commissioned young men to re-score English folk songs with government issue analogue synthesisers.
Mojo
The overall effect is disorientating and brilliant, the past re-created in a nostalgic fug, stabs of sincerity slashing through superficial veils of irony. These tales are both satirical social critiques and lost-world laments.
Sunday Times
Imagine a combination of The Incredible String Band and Boards of Canada and you won't be far off....The Belbury Tales is infused with a deep vein of paranoia, a palpable fear, an attempt to reconcile the imminent unknown (evoking a reimagined or never experienced past).
BBC Music Review
A cunning mix of 1980s TV, addled Prog folk and science fiction, a very literary music.
Wire
The Belbury Tales is stranded somewhere between the abstract work of Jupp's past and the fuller sound of the live instrumentation he is applying, making this feel like his most pleasingly open-ended release so far.
Pichfork
Belbury Poly (Jim Jupp)'s fourth LP is one of his most multiplex; augmenting his sparse synth blueprints with outside musicians allows Jupp to wander ever deeper into the catacombs of his mind.
Record Collector Magazine
...one of the most rewarding and fully realised projects in the Ghost Box catalogue and that's high praise indeed.
FACT Magazine
Weird analogue synths? Rural symbolism? Artwork like a John Wyndham paperback? If you're into all three then The Belbury Tales is Christmas...Nostalgia doesn't often feel as good as this. Prepare to feel both spooked and studious.
Drowned in Sound
Tracklisting
12" Vinyl Album (GBX016)
Belbury Poly

- Belbury Poly Logotone B

Belbury Poly

- Cantalus

Belbury Poly

- Green Grass Grows

Belbury Poly

- The Geography

Belbury Poly

- A Pilgrim's Path

Belbury Poly

- Now Then

Belbury Poly

- Chapel Perilous

Belbury Poly

- Unheimlich

Belbury Poly

- My Hands

Belbury Poly

- Goat Foot

Belbury Poly

- Unforgotten Town

Belbury Poly

- Earth Lights

Belbury Poly

- Summer Round
CD Album (GBX016)
Belbury Poly

- Belbury Poly Logotone B

Belbury Poly

- Cantalus

Belbury Poly

- Green Grass Grows

Belbury Poly

- The Geography

Belbury Poly

- A Pilgrim's Path

Belbury Poly

- Now Then

Belbury Poly

- Chapel Perilous

Belbury Poly

- Unheimlich

Belbury Poly

- My Hands

Belbury Poly

- Goat Foot

Belbury Poly

- Unforgotten Town

Belbury Poly

- Earth Lights

Belbury Poly

- Summer Round
Download Album (GBX016)
Belbury Poly

- Cantalus

Belbury Poly

- The Geography