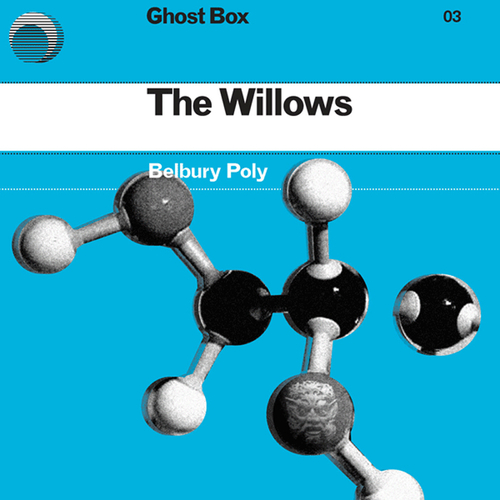 The Willows
Available Formats
Tracks
Price
Buy
12" Vinyl Album
11 tracks

£

12.95

Out of stock

CD Album
11 tracks

£

10.00

Out of stock

Download Album (

MP3

)
11 tracks

£

7.99

Download Album (

FLAC

)
11 tracks

£

7.99
Description
Belbury Poly - The Willows
On The Willows, Belbury Poly's ghostly synths, altered voices and archival fragments conjure a world of lost children's television programs and tall tales in haunted landscapes.

Belbury Poly is the music of Jim Jupp, somewhat radiophonic, sometimes naïve and playful, other times unsettling yet often oddly familiar. These might be soundtracks for shelved children's TV programs to spooky have been aired.

GET A FREE DOWNLOAD OF THIS RELEASE WHEN YOU BUY IT ON VINYL
Just add both the vinyl and the download of your choice (mp3 or flac) to your basket and we'll do the rest.

Reviews
Praise for Belbury Poly and The Willows
...some of the most delightful electronica to arise in Britain since Aphex Twin, the Black Dog and Global Communication.
Bethan Cole,
The Sunday Times
...electronica rarely comes as intriguing and atmospheric and laden with weirdly unshakable tunes.
Alexis Petridis,
The Guardian
...Belbury Poly summons a genuinely spectral presence.
Simon Reynolds,
Frieze Magazine
...music that's both highly atmospheric and melodically rewarding.
Joseph Stannard,
The Wire
…the record plays with the clouded otherworldliness of undersea documentaries or the oversaturated hues of old chemistry book covers.
Mike Powell,
Stylus Magazine
Tracklisting
12" Vinyl Album (GBX003LP)
Belbury Poly

- Wildspot

Belbury Poly

- The Willows

Belbury Poly

- Caermaen

Belbury Poly

- A Thin Place

Belbury Poly

- Farmer's Angle

Belbury Poly

- Insect Prospectus

Belbury Poly

- A Warning

Belbury Poly

- Monstroon

Belbury Poly

- Thorn

Belbury Poly

- The Absolute Elswhere

Belbury Poly

- Far Off Things
CD Album (GBX003)
Belbury Poly

- Wildspot

Belbury Poly

- The Willows

Belbury Poly

- Caermaen

Belbury Poly

- A Thin Place

Belbury Poly

- Farmer's Angle

Belbury Poly

- Insect Prospectus

Belbury Poly

- A Warning

Belbury Poly

- Monstroon

Belbury Poly

- Thorn

Belbury Poly

- The Absolute Elswhere

Belbury Poly

- Far Off Things
Download Album (GBX003)