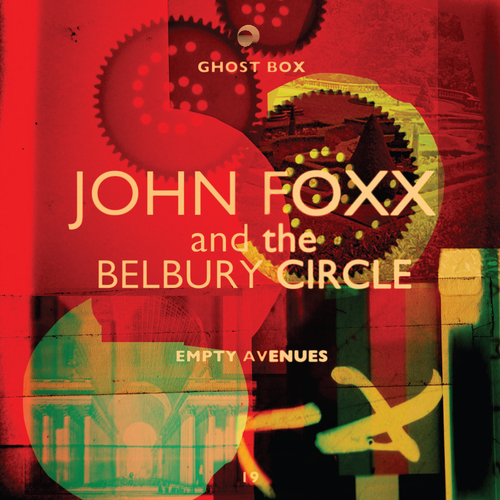 Empty Avenues
Available Formats
Tracks
Price
Buy
10" Vinyl EP
6 tracks

£

7.95

CD EP
6 tracks

£

5.95

Download EP (

FLAC

)
6 tracks

£

5.94

Download EP (

MP3

)
6 tracks

£

5.94

Download individual tracks
From £0.99
Description
John Foxx and The Belbury Circle - Empty Avenues
Occupying the overlapping fictional worlds of The Quiet Man and Ghost Box, Foxx's unmistakable voice is elegantly framed by the haunting pastoral electronics of The Belbury Circle. Like all Ghost Box records, it comes in Julian House's elegant and luxurious packaging, with variant covers for the CD digipak and 10" vinyl versions. PLEASE NOTE: The free download code offer for this product has now expired.
Reviews
Foxx's latest collaboration is such an uncanny fit that, in a way, it feels strange it hasn't happened sooner. Dreamy and romantic, English but profoundly other, songs like 'Empty Avenues' and 'Time Of Your Life' are both inviting and intriguing, finding a shared space between two well-defined aesthetic universes.
FACT
...neon sombre, rainy day replicas of Junior Boys' transatlantic glide, experienced through the world weary conscience of David Sylvian. Arguably the label's finest effort.
Record Collector
Tracklisting
10" Vinyl EP (GBX019EP)
John Foxx and The Belbury Circle

- Empty Avenues

John Foxx and The Belbury Circle

- Almost There

John Foxx and The Belbury Circle

- The Right Path

John Foxx and The Belbury Circle

- Suit

John Foxx and The Belbury Circle

- Time of Your Life

John Foxx and The Belbury Circle

- Empty Avenues and Dark Corners (Pye Corner Audio Mix)
CD EP (GBX019CD)
John Foxx and The Belbury Circle

- Empty Avenues

John Foxx and The Belbury Circle

- Almost There

John Foxx and The Belbury Circle

- The Right Path

John Foxx and The Belbury Circle

- Suit

John Foxx and The Belbury Circle

- Time of Your Life

John Foxx and The Belbury Circle

- Empty Avenues and Dark Corners (Pye Corner Audio Mix)
Download EP (GBX019DL)
John Foxx and The Belbury Circle

- Almost There